St John's Wood Park, St John's Wood, NW8
£5,750,000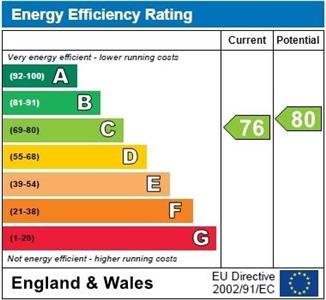 A magnificent low built seven bedroom, four bathroom double fronted house (4246 sq ft / 394 sq m) benefitting from a triple reception room, family room, modern fully fitted eat-in kitchen/breakfast room and two guest cloakrooms. This house is situated behind a carriage driveway and offers off street parking for 2/3 cars and a private patio garden. St John's Wood Park is convenient for all the amenities of both St John's Wood and Swiss Cottage underground stations (Jubilee Line) and is situated on the sought-after East side of St John's Wood.

Freehold. Camden Council band H.
Stamp Duty Calculator
What level of Stamp Duty should you be paying? Use our Stamp Duty calculator tool to calculate the stamp duty charged on purchases of property in the UK.
Stamp duty rates (SLDT) on UK property transactions are linked to the price paid for a purchase.
Stamp duty is calculated over a number of different thresholds with clear delineation between the differing rates and is payable by the purchaser when buying a property, usually through the solicitor on completion of sale.
The rates for commercial property are different to residential and our calculator will offer guidance on residential property only.
STAMP DUTY FOR FIRST TIME BUYERS
A first time buyer is classified as someone who has never owned a residential property abroad or in the UK, including leasehold properties.
First time buyers cannot get stamp duty relief on buy-to-let properties and the purchase must be your only residence.
STAMP DUTY WHEN BUYING AN ADDITIONAL PROPERTY OR A BUY TO LET
Tax is applied to properties bought as an additional home or a buy-to-let and will apply even if the property isn't let out. However mobile homes, houseboats and caravans are classed as exempt. For most transactions the higher stamp duty will only apply to purchases of buy-to-let or additional homes.
Someone who already owns an additional home or buy-to-let, who plans to move house should also be exempt from the higher stamp duty rate, as the owner plans to replace their main residence.
Non UK residents
If you're not present in the UK for at least 183 days (6 months) during the 12 months before your purchase you are 'not a UK resident' for the purposes of SDLT.
You'll usually pay a 2% surcharge if you're buying a residential property in England or Northern Ireland on or after 1 April 2021.
Stamp Duty Rates from 1st October 2021*
| Purchase Price | Rate for Main Residence | Rate for Additional Properties |
| --- | --- | --- |
| Up to £125,000 (£300,000 for First Time Buyers) | 0% | 3% |
| £125,001 - £250,000 | 2% | 5% |
| £250,001 - £925,000 | 5% | 8% |
| £925,001 - £1,5m | 10% | 13% |
| £1,5m+ | 12% | 15% |
*Information correct as of 1st October 2021