Primrose Court, 49-50 Prince Albert Road, NW8
£1,950,000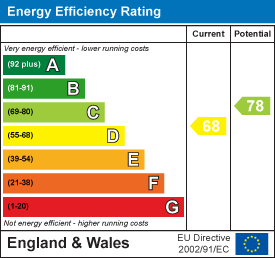 * Video Tour / Virtual Tour * An exceptional three bedroom, two bathroom apartment (1159 sq ft / 108 sq m) situated on the sixth floor of this smart modern purpose built block on Prince Albert Road with passenger lift and communal garden. The apartment has the most spectacular views directly over Regent's Park and the London skyline from the full length private balcony, offering a wonderful seating area of approx. 70 sq ft, It's simply breath-taking. The apartment provides spacious and contemporary accommodation, an impressive 27ft double reception room and study/bedroom 3 which benefit from the stunning park views, separate kitchen, two further double bedrooms, family bathroom and parquet flooring. Primrose Court is conveniently located for the schools and all local amenities of St John's Wood, Regent's Park and Primrose Hill. St John's Wood High Street with its fashionable shops, cafes and boutiques is just a short stroll away. Long leasehold 961 years remaining approx. plus a share of the freehold. Sole Agent.
Stamp Duty Calculator
What level of Stamp Duty should you be paying? Use our Stamp Duty calculator tool to calculate the stamp duty charged on purchases of property in the UK.
Stamp duty rates (SLDT) on UK property transactions are linked to the price paid for a purchase.
Stamp duty is calculated over a number of different thresholds with clear delineation between the differing rates and is payable by the purchaser when buying a property, usually through the solicitor on completion of sale.
The rates for commercial property are different to residential and our calculator will offer guidance on residential property only.
STAMP DUTY FOR FIRST TIME BUYERS
A first time buyer is classified as someone who has never owned a residential property abroad or in the UK. Including leasehold properties. First time buyers cannot get stamp duty relief on buy-to-let properties and the purchase must be your only residence.
For first time buyers, a change to the stamp duty means that anyone buying their first home won't be liable for stamp duty if the purchase price is below £300,000.
Further relief is available for purchases up to £500,000 to help first time buyers in more expensive locations such as London.
Please note that our calculator factors in the location of the property and will calculate the first time buyer relief at £500,000.
STAMP DUTY WHEN BUYING A SECOND PROPERTY
In the 2015 autumn statement, the chancellor George Osborne announced that from April 2016 the SDLT (Stamp Duty Land Tax) would increase on any purchase of a second property.
The tax is applied to properties bought as a second home or a buy-to-let and will apply even if the property isn't let out. However mobile homes, houseboats and caravans are classed as exempt. For most transactions the higher stamp duty will only apply to purchases of buy-to-let or second homes.
Someone who already owns a second home or buy-to-let, who plans to move house should also be exempt from the higher stamp duty rate, as the owner plans to replace their main residence.