Fairhazel Gardens, South Hampstead, NW6
£800,000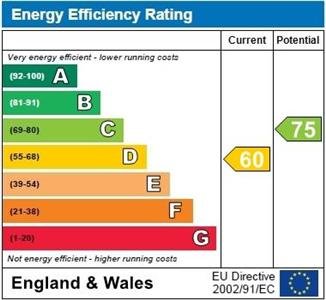 A spacious, split level, 3 bedroom, 2 bathroom apartment (1069 sq ft / 99 sq m) situated on the second and third (top) floors of this period conversation. The property comprises a stunning reception room and kitchen with skylights flooding the space with plenty of natural light, a sun-filled roof terrace off the master bedroom, two further double bedrooms and two bathrooms. The apartment further benefits from eaves storage on the top floor as well as far-reaching rooftop views. Fairhazel Gardens is superbly located in the heart of South Hampstead and is within a stone's throw of local shops, cafés and restaurants on Fairfax Place. Waitrose on Finchley Road is also within easy walking distance as well as South Hampstead overground station and Swiss Cottage underground station (Jubilee Line) are close by. Long leasehold with approx. 181 years remaining.
Stamp Duty Calculator
What level of Stamp Duty should you be paying? Use our Stamp Duty calculator tool to calculate the stamp duty charged on purchases of property in the UK.
Stamp duty rates (SLDT) on UK property transactions are linked to the price paid for a purchase.
Stamp duty is calculated over a number of different thresholds with clear delineation between the differing rates and is payable by the purchaser when buying a property, usually through the solicitor on completion of sale.
The rates for commercial property are different to residential and our calculator will offer guidance on residential property only.
STAMP DUTY FOR FIRST TIME BUYERS
A first time buyer is classified as someone who has never owned a residential property abroad or in the UK, including leasehold properties.
First time buyers cannot get stamp duty relief on buy-to-let properties and the purchase must be your only residence.
STAMP DUTY WHEN BUYING AN ADDITIONAL PROPERTY OR A BUY TO LET
Tax is applied to properties bought as an additional home or a buy-to-let and will apply even if the property isn't let out. However mobile homes, houseboats and caravans are classed as exempt. For most transactions the higher stamp duty will only apply to purchases of buy-to-let or additional homes.
Someone who already owns an additional home or buy-to-let, who plans to move house should also be exempt from the higher stamp duty rate, as the owner plans to replace their main residence.
Non UK residents
If you're not present in the UK for at least 183 days (6 months) during the 12 months before your purchase you are 'not a UK resident' for the purposes of SDLT.
You'll usually pay a 2% surcharge if you're buying a residential property in England or Northern Ireland on or after 1 April 2021.
Stamp Duty Rates from 1st October 2021*
| Purchase Price | Rate for Main Residence | Rate for Additional Properties |
| --- | --- | --- |
| Up to £125,000 (£300,000 for First Time Buyers) | 0% | 3% |
| £125,001 - £250,000 | 2% | 5% |
| £250,001 - £925,000 | 5% | 8% |
| £925,001 - £1,5m | 10% | 13% |
| £1,5m+ | 12% | 15% |
*Information correct as of 1st October 2021